What is Kambo?
Kambo comes from the secretion of a beautiful tree frog that resides in the Amazon called Phyllomedusa Bicolor. The secretion is collected by Shamans and people from the tribe.  The first layer of secretion is collected and applied to a stick for use as medicine. The frogs are treated with the upmost care and are considered sacred.  I source my medicine from a family who live near, work and hunt with the Matses tribe. My medicine is ethically sourced and all money goes to those living and working in this region, there is no middleman.
The tribes traditionally used this medicine to rid themselves of Panema. Also known as negative energy. Medicine is also known as hunting magic due to the energy one feels after the medicine. Tribes also use the medicine for malaria, impotence, fertility and sickness.
Kambo works with the element of fire and brings transformation which connects us to our higher purpose and hearts. By purging toxins and negative energy from the body it makes room for our higher self to step forward.
How is Kambo served?
The medicine contains peptides that are found in the human body, they activate the body's detoxification pathways. You will drink two litres of water prior to the medicine being applied. Water is necessary to ensure toxins are purged from the body. Small points (gates) are burnt on to the skin and medicine is applied on to the gate. The burn is very small and may leave a small scar. Medicine enters the lymphatic system and activates detoxification.
"Kambo circulates in the heart. Our shaman said that when we take Kambo it makes the heart move accurately, so that things flow, bringing good things to the person. It is as if there was a cloud on the person, preventing the good things to come, then, when we take the Kambo; in comes a 'green light' which opens its ways, making things easier." — from "Kambo, The Spirit of the Shaman" by Professor Marcelo Bolshaw Gomes.
The medicine is served in sacred ceremony. It can be a one on one treatment or in small groups. Group sizes are dependant on location. However, ceremonies will not be larger than 8 people, except under certain circumstances. It is important that each participant has time with the practitioner whilst in the medicine.
Who is Kambo for?
This medicine is not for everyone, it is something that you will be called to do.
Anyone who:
is called to sit with Kambo
would like to clear negative energy
who wants to take the next step in their growth, healing and transformation.
NB: This medicine cannot be administered to anyone under 18 years of age.
The Science
If you are interested, I strongly encourage you to do your own research. Look for scientific papers on phyllomedusa bicolor. This medicine has been around for 1000's of years, big pharmas have been trying to synthesis the peptides for nearly 130 years and there are over 70 patents pending, predominantly in the USA.
There is some amazing information out there with many awards being won by prestigious universities and research facilities on the benefits of peptides contained in this beautiful medicine.
Your Facilitator
It is a privilege t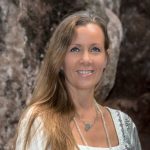 o serving this beautiful medicine, along with sacred tobacco, I have done this for nearly 3 years. During this time I have conducted 100's of ceremonies and served many people one on one.
My training has been in Australia, and I have also worked more extensively with the medicine in Peru.
Next step?
If you are called to sit Kambo, please call Debbie on 0433 299 079. A personal conversation needs to take place, and if the medicine is suitable for you, further paperwork and details will be provided for you to consider.
What now?
Take action and contact me on 0433 299 079, or click the Contact Me button and send an email. I answer all of my calls personally if not with a client or after hours, and promise to get back to you within 24 business hours.