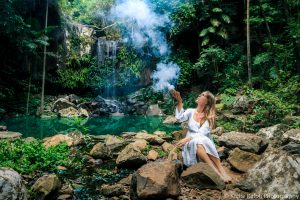 Pachamama Earth Essences are a vibrational representation of the medicines from the Amazon, gifted to us by Mother Earth.
All essences work on the energetic field. They connect our mind and body, through meditation, to the purest vibrational signature of the medicine; and to our own highest wisdom. Essences are co-created with Pachamama, by holding an intention in meditation and when medicine is being served.
Essences are not mass produced. They are a bespoke product to ensure their purity and high vibration. Essences are the closest vibration Pachamama's gifts, without actually ingesting the medicine.
Each essence has its own benefit and power. Depending on what you are wanting to achieve in your meditation, intuit which essence is right for you, and place a few drops on your key pulse points, wrists, behind your knees, side and back of neck. Essences are not to be ingested.
After applying the essence, call in the spirit of the medicine and its magical healing powers to support you throughout your meditation. Some people like to use them prior to sleep to assist with lucid dreaming.
It is important to remember that most medicines are not used every day. The essences should be treated with the same regard.
You will note that all labels are the same, and the name is quite small – this was deliberate. If you have a few essences, I encourage you to energetically feel which one you should be working with, rather than making a deliberate choice.
Pachamama Earth Essences can bring balance into your life, whether physical, mental or emotional. When taking the essences, they can assist in releasing old patterns, habits, behaviors, and beliefs that are no longer serving you. Most importantly, they allow you to connect in deeper with the spirit of the medicine, your own higher self and to deepen your meditation.
Essences are designed to work on an energetic level. However due to some peoples' vibration and deep connection with the medicine, some may also encounter minor physical effects.
Whilst Pachamama Earth Essences are safe for all, it is recommended that they be used in a ceremonial context, and with a clear intention set in meditation. Essences are for those over the age of 18.
As these Essences are vibrational and do not contain the actual medicine there is no interaction with other medications, supplements, food, or drink. Products are only available for purchase in Australia.  Shop
KAMBO
Kambo is known as the great revealer. It works with the element of fire and brings amazing transformation. Kambo connects us to our higher purpose and heart so that we can clear the clutter and become more aware of our true calling. The peptides in the medicine are recognised and accepted by the mind, body and soul; facilitating purging of toxins, release of negative energy, emotional trauma and physical pain, so that we can move forward in life with more purity of mind and body. Kambo makes room for our higher self to step forward and walk in this world.  Back     Shop
RAPÉ (pronounced ha-peh)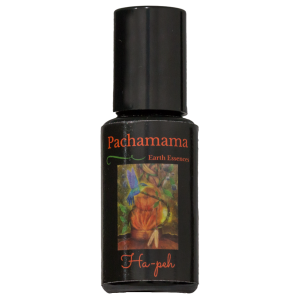 Ha-peh is a healing snuff and is beneficial for grounding, realigning and opening your chakras, clearing panama (negative energy), and connecting to your soul's breath. It can give clarity of thought, and may also release sickness on a physical, mental, emotional and spiritual level. At its heart, it is said that ha-peh connects us back to the forest; it brings us home. It helps clear the way for connection of the five elements within us: earth, fire, air, water and us.  Product does not contain any tobacco or tobacco related ingredients.  Back   Shop
SANANGA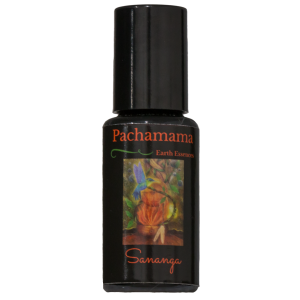 Sananga is a powerful eye medicine used by many tribes in the Amazon, and was traditionally used to sharpen night vision. These powerful eye drops have a healing power that's more energetic than physical. It has the capacity to increase spiritual insight.
Sananga's can be used in conjunction with other medicine, or as a stand-alone treatment. Sananga shows powerful potential to treat a spectrum of physical and psycho-spiritual illnesses.  Back   Shop
MAPACHO
Before recorded history the spirit of tobacco has been considered sacred throughout America. Indigenous Australians worked with a nicotine containing plant, Pituri. The spirit of tobacco gives enhanced endurance as well as assistance in shamanic work. One of its many uses is to smudge our lungs. Tobacco spirit is hot, dry and detoxifying. It is recommended that the Spirit of Tobacco be called on at all your ceremonies. Product does not contain any tobacco or tobacco related ingredients.  Back   Shop
WACHUMA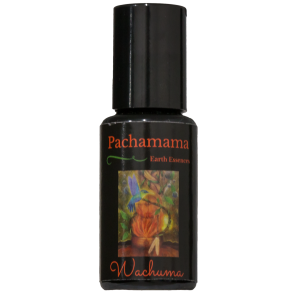 Wachuma is a sacred medicine. In nature it is one of the plants known for its vision-inducing effects. Wachuma is used in traditional ceremonies to gain access to the spirit world, and to effect healing on a deep soul level. Wachuma cleans and heals your heart, thoughts and imagination. It heals your body and purifies your spirit with love. Wachuma opens your heart and boosts all of the senses. All your being is reconnected with the nature of the universe, it connects you with Pachamama: to the sun, water, wind, plants, animals, stones, mountains, clouds and rainbows.  Back   Shop
Love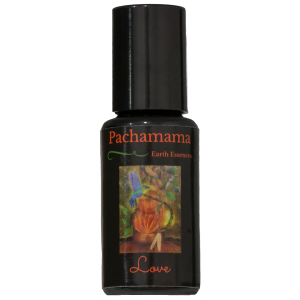 This signature vibrational essence of Pachamama Earth Essences, encapsulates all that is magical about Mother Earth, Gaia, Pachamama – love, love in its purest form.