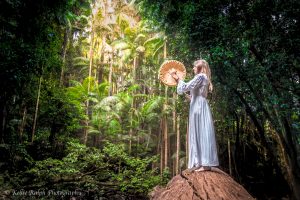 Thank you for visiting this sacred space dedicated to the exquisite medicines that Pachamama has gifted us. You will find beautiful vibrational essences: to enable you to connect with the spirit, and essence of natures' most potent gifts. Pachamama Earth Essences are created with pure intent, and a high-frequency vibration. Essences have been co-created with Pachamama, and the individual medicine spirit with the greatest love and respect.
Pachamama Earth Essences offer the human family daily access to the spirit and intent of natures' medicines. These essences when used in meditation are recognised by every cell of your body. They remind us of our full potential, and give access to our highest wisdom. Each essence holds a frequency of healing, transformation, clearing and pure love. Essences are stored in miron glass which has the highest vibrational frequency for storage of such a potent and wise healer. Miron also acts as a natural preservative.  Shop
About me…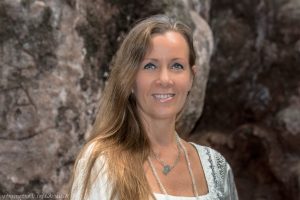 Hi, my name is Debbie and I am the founder and creator of Pachamama Earth Essences, I currently live in Queensland, Australia.
I work as a medicine woman and have a strong connection to medicine energies. I have over 10 years of training in various healing modalities, including serving medicines from the Amazon: Kambo and Ha-peh. As part of my practice I work with Ha-peh, Mopacho, Sacred Sage and Palo Santo. I am an intuitive energetic healer and continue to learn about different medicinal gifts from Pachamama.
I use my intuition as a medicine woman to co-create these essences with Pachamama,  and am heavily influenced by the spirit of each medicine. I connect with the medicine on a deep energetic level in order to bring the highest vibration possible to the Pachamama Earth Essence range.  Shop
How to know which essence(s) is right for you?
Pachamama Earth Essences speak a language not like our own. However it is a language we have known, one we remember, or can remember. The cells of our body instinctively know how the medicine works, and if we trust the Devine and open to receive, the benefits can be astounding. The language of plants is held within leaf, stalk, root and flower. Whereas the essence of Kambo is found within the beautiful Phyllomedusa Bicolour, specifically its excretion.
We are continually looking to expand our range of essences, so please check back every now and then to see what's new.
Some people know immediately what Essence is right for them. Some people take the entire collection, as each Essence has its own beautiful rewards. If undecided, read the information, if you have questions feel free to ask, but most importantly – take time to meditate and reflect on which essence is speaking to you? Which one is calling the loudest?
Pachamama Earth Essences are bespoke, they are not mass produced, so we apologise for any inconvenience if a particular essence is currently out of stock.
To read about each Pachamma Earth Essence, click here.
To purchase Pachamma Earth Essences, click here.