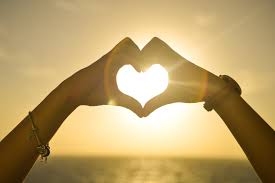 The Gift of Gratitude
December is upon us, and it's the time of year we are all usually focused on giving. Before we begin the rush towards Christmas and finding the best gifts. I thought it would be nice to really reflect on what we are grateful for, and consider how we can best show our gratitude.
It's been a massive year collectively and for many, personally. Let's all take a few moments to sit and consider what has been magical about this year, and what we are truly grateful for.
Who are you grateful for?
Think of the people in your world. What beautiful qualities or actions have others shown you that have made your year special, more magical or just made your world a better place to be in?
Make a list, be mindful of things others have done (large or small) that make you smile, inspired you or gave you strength to keep moving forward when things were challenging.
If you haven't done so, tell these people how much you appreciate their presence in your world? Maybe expressing how you feel in a card, letter, phone call, or if you can, face to face and in person.
What are you grateful for?
This question is a great way to start every day. It can be:
the smallest personal thing, or a celebration of collective actions.
gratitude for the flowers in your garden, or appreciation for the weather
a person you look up to, a smile from a stranger, observing an act of kindness
a significant relationship, or your community.
Writing down these things is a powerful way to recognise all the wonderful things in your life.
Feeling gratitude creates positive feelings that flows to more positive creations.
Why not try putting your lists into a place you can look at when you need a reminder of how wonderful your world is?
What are you grateful for about yourself?
While many may shy from this question, as most have been taught not to celebrate themselves, it's a brilliant practice.
Sit with yourself and find as many things as you can about yourself that you appreciate.
Maybe you have a gift for music, or leading teams. Maybe you are really organised, or genuinely kind.
Take the feel appreciation for yourself!
Be grateful together
Since the holidays is often a time for togetherness, why not expand your gratitude practice if you have the opportunity?
Try it with family around the Christmas tree if that is how you are celebrating, with co-workers or your team if you have an end of year party, or with a group of close friends.
Gratitude truly is a gift that keeps on giving.
Wishing you a December filled with appreciation for all the good in your life.
PS… If you or anyone you know needs assistance, please access the services below for support:
Lifeline: 13 11 14 (24 hour national phone support line)
BeyondBlue: https://online.beyondblue.org.au/#/chat/start (Online support for depression and anxiety)
Suicide Support Immediate Callback: 1300 059 467 (National phone support line)
The Sunlight Centre Brisbane: 1300 259 724 (Brisbane based Crisis counselling for everyone – up to 15 face to face sessions free of any charge)
Community Friends West End: 0418 754 900 (Brisbane based emergency food support, also running a wonderful annual community Christmas)