Peta L – TrueLocal
I recently completed a 90 day Life Coaching package with Deb. The best investment in me that I could have made. Getting rid of all the 'stuff' that was holding me back, understanding my values and how to move forward in life with confidence – and so much more.
All I can say, I am so glad that I invested in me. A truly remarkable experience. I cannot recommend this program highly enough. Just do it as Nike says!
Thanks Deb, I so very much appreciate the work we did together.
Peta
Linda Mc – TrueLocal
I went to visit Debbie and I am so happy with the results. Found this one of the most positive experiences for many years! Debbie is down to earth, totally professional and very supportive.
I would recommend anyone who feels like they need a little direction for weight loss and life coaching to visit without delay.
I feel so well and energised and it is evident to all my friends and work colleagues who are all commenting on the changes!
Debbie you're a STAR!!!
Julia C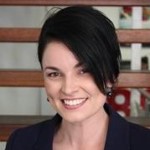 When I decided to start "life coaching" sessions I wasn't entirely sure what to expect, I felt like I needed it as I was wandering in the dark a little, but what is "life coaching"? According to Deb, it is identifying, embracing and working with your values in order to set and achieve personal goals and a happier life. These goals could be anything, career, lifestyle, manage stress, better relationships, a new job, skill sets etc, whatever your heart desires. Deb has a fantastic exercise that is like a values "pop quiz" that highlights what is most important to you (at that moment in time, it may evolve). This can be a little surprising if you haven't thought about it much before (and who does? We're more concerned about what meetings are on tomorrow and which groceries we need to pick up on the way home). Reviewing my top values and anti-values I could see clearly why I was experiencing discomfort in certain areas of my life. Regardless of what you are working on, Deb shows you how your values play into every part of your life, so you begin to see every interaction more clearly and can deal with issues in a much calmer manner.
I have my values printed in my diary and at my desk and refer to them almost daily. You will be amazed at how much less angst there is once you can see WHY you feel that way and understand that sometimes, that's just how it is. Needless to say, when you have this kind of clarity, becoming specific in what you want, why you want to achieve it, aligning it with your values and how it will impact your life becomes so much easier. I have already started achieving the first steps towards success, and I have complete confidence that the rest will follow.
A value based foundation is invaluable, and I cannot thank Deb enough for coaching me on this gift. While it is simple, it is so often avoided it feels like a wonderful secret! If you want to get your life into gear, contact Deb and start truly understanding yourself so you can set your life on course, the RIGHT way for YOU.
– Julia
Patricia B

Initially I was a little skeptical regarding clinical hypnotherapy but after meeting Debbie I was excited about the procedure as she was very easy to talk to and made me feel confident about a healthier lifestyle, increasing exercise, energy levels and losing weight.
Debbie explained the procedure in detail at the initial consultation and only accepts you if she feels you will complete the program as this is not a quick fix diet it is not a diet at all. I have been on many diets, counting calories, kilojoules and points.
The four weeks with Debbie and then the audio and diary entries over six months were good tools and not only have I lost my nominated weight but also increased exercise and energy levels. I have 3 grandchildren and love to keep up with them, which I do now.
My family and friends have told me I look amazing and I feel fantastic!
Patricia B
Ajay H – Facebook
No doubt a 5 Star service!
Maree T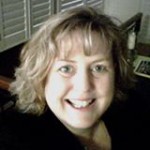 I saw Debbie to quit smoking nearly 2 years ago – and in a single session I was a non-smoker! Just as her brochure said.
Debbie was absolutely professional and focused and made sure I had plenty of information about the process – I admit the whole concept of hypnotherapy was new for me. Actually it wasn't quite what I expected, instead it was an incredibly relaxing process – I told Debbie afterwards that I could remember every part of it and what she said, but my body was just a dead weight – so relaxed. But the best part, I am a non-smoker, after years of trying just about every other way to quit.
I know Debbie has spent quite a bit of time gaining qualifications and attending courses on hypnosis and other therapies which for me was very important to know that I was consulting someone who was qualified and current and professional.
Tracey Holland

Whilst recently participating at a health festival run by Spotless and Southbank TAFE, I had the opportunity to see Debbie talk on the topic of "being present". It gave me an opportunity to reflect on how present I really am when engaging with family, friends and clients. I realized that although I am 100% focused and present with my clients, I could improve on being more present with my family and friends.
The exercise that Debbie takes you through is really fascinating, I learnt so many things about a part of me that I thought I knew so well. The skill of "being present" is one that I would like to improve. I would love to attend one of Debbie's full day workshops and would not hesitate to recommend her to anyone looking for a great speaker and presenter.
Jill S – TrueLocal
I have now been a non-smoker for 11 months after almost 45 years (and any number of attempts with gum and wonder drugs) with no intention of ever smoking again. I have no problem being around smokers, and I no longer need my asthma puffer! The process is really gentle and incredibly relaxing. Dealing with Debbie is an absolute delight. And how can you go wrong with a lifetime guarantee? Love your work Debbie!
Jo Jones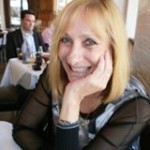 Debbie your presentation session at TAFE Brisbane during Health and Safety week October 2014. Are you present?
The session took us through an exercise that was very powerful, and gave insight into how present we really are. You taught us that having this knowledge enables us to move forward with a different focus, if you so choose. After all everything in life is a choice.
Some questions to ponder from session: Do you unintentionally create stress, angst and anxiety by not being fully present? Do you always give your best service, whether to a client, colleague, friend or family member? Do you always make the most of every opportunity? You made everyone think.
Feedback from staff was very positive on your presentation and Q&A.
We would highly recommend you and look forward to ongoing business.
Jo Jones Director Infrastructure and Assets TAFE Brisbane.
Bars with Marz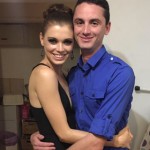 I had my first hypnosis session ever with Deb, I was apprehensive and unsure if hypnosis was for me as I don't have any addictions or massive life problems per say. However I did have a few small niggly things that I wanted to get handled. After one session with Deb I had more confidence, I was randomly called to do a job I had never performed before and I flew through it by myself with no training with total ease, I had no problems with confidence or overthinking, I just got in and did it! To me, that meant the world. Even a small niggly thing I would recommend having a chat to Deb about it, the session I had was truly transformational! 🙂
Bars with Marz
Kate Jackson

Deb is a very compassionate person and made it such an easy process to confront past issues by simply going into the subconscious mind through hypnosis. I am really surprised at how successful it has been as I have now let go of the previous limiting beliefs about myself.
Trevor BNE – TrueLocal
I went to see Debbie for Weight Loss and to reduce my alcohol intake. I have to say I was a little bit apprehensive, but Debbie is so down to earth, she made me feel comfortable within minutes in fact she had me laughing.
We tackled weight loss first and it was such an easy relaxed process. Not a diet, more about portion control, regular eating times and generally just good habits, slow and gentle so that the habits stick, a focus on being mindful. I noticed an immediate difference in how I related to food.
After the program I saw Debbie for a couple of sessions to reduce my drinking. Again I was pleasantly surprised at the ease – but as Debbie said I was ready and wanting the change.
I would not hesitate to recommend Debbie to anyone I know who has an issue that they need some help with.
I am back on track and feeling fantastic.
Thanks Debbie.
Trevor
Amber P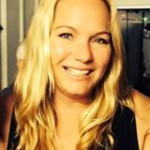 Dear Deb
It was a pleasure to meet you at the empowerment workshop. You introduced us to EFT, I had never heard of it before. I was sceptical & so I put my hand up to volunteer for the EFT treatment.
The results amazed me! Initially I was quite upset about my friendship that had ended, but after your treatment, I felt absolute relief. It's still working after….what, a month now!
Thank you so much for the emotional pain relief & for teaching me how to use the same treatment on myself for any other emotional issues I may suffer.
I look forward to seeing you again sometime.
Best Wishes
Amber P
Maree Thorne

I recently had an opportunity to attend a presentation by Debbie and would highly recommend to individuals or corporate workplaces. The session was about the importance of 'being present' which for me had resonance, both in my business dealings (with clients and colleagues, and even as a client) and in personal interactions (with my family and friends). The session was interactive and informative, and included a reflective, personal and non-threatening exercise in being present – and definitely gave me some reflections to take away and challenge me to review some of the choices I make to 'be present'.